Timeless
Gewurztraminer Réserve Particulière
Our plot on the site called Wolffsbrunnen reminds us of the etimology of our village, Wolxheim. "Wolf" means wolf in Alsatian.
The Gewurztraminer is an Alsatian must-seen grape variety which brings olfactory universe worthy of a feminine perfume.
The 2019 vintage will bring you fruits (apricot, peach, mango), flowers (peony, violet) and spices (nutmeg, verbena) notes.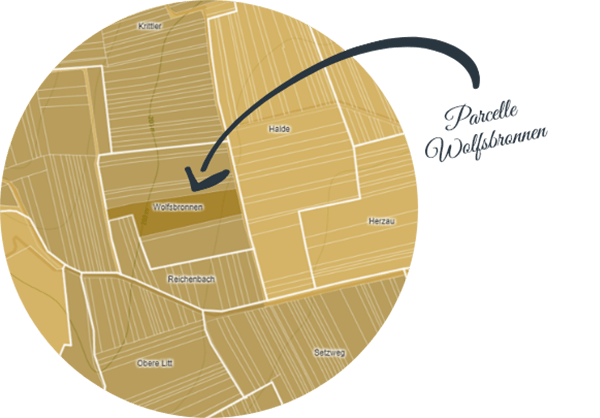 Pairings
It goes well with spicy dishes, cheese and fruity desserts.
Residual sugar: 26,20 g/L
Contact us